Emerging artist Nikkia Queen enters the music scene with her debut single "SOLO PIENSO EN TI"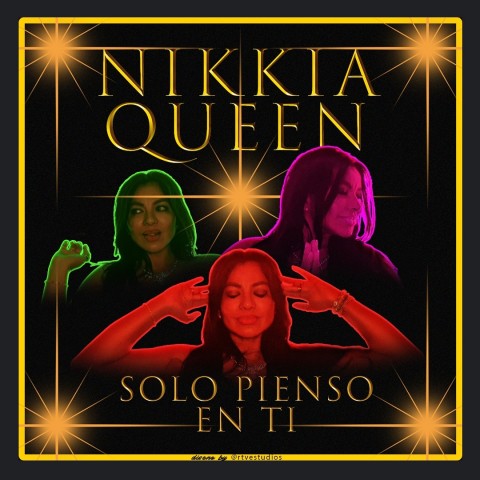 Born in Colombia, Nikkia Queen is an upcoming multifaceted artist who is a music producer, songwriter, and singer, residing currently in Spain. Nikkia loves to experiment with different music genres, dance music being one of them. She has felt a very strong attraction towards music since her early childhood days. But it was when she went to high school that she started singing at events and the church of her town.
Nikkia Queen decided to take her passion for music one step further by releasing her debut single titled "SOLO PIENSO EN TI (Only I Think of You)" this year, in 2020. This track is a perfect blend of dance music and country guitars, which will make you want to get up from your chair and dance to the groovy beats. This song is a masterpiece handcrafted by the artist to give it a majestic touch. The listeners are already showering "SOLO PIENSO EN TI" with love and support from all over the world. This track is made with utmost affection by the artist that is about deep attraction when you meet someone new and they become special to you.
Telling about her musical journey, Nikkia adds, "I sang with a trio of boleros, and in another typical Vallenato music group from Colombia, with whom I sang when I was 18 years old, in two groups at the same time while studying at the university. I also won prizes in competitions. After this, I traveled to Spain and sang with a trio also called Yomaje, Some years later, I began to study musical production and wrote many songs along the way. This is how I began to create my own music."
Three things have inspired Nikkia the most in her life to make music- Her beloved mother, her soul, and her school. Nikkia believes that there should be no barriers to music whether linguistic or cultural. Through her music, she tries to defy at least one of them by merging English and Spanish in her music, which will be more clearly seen in her upcoming projects that are scheduled to be released in July 2020. The tracks from her upcoming projects are based on electronic themes and are titled "Nathan Joy", "The Viking", and "Dance with All". Two other reggaeton songs are under her sleeves, which are in collaboration with producers such as JDan Music.
Nikkia hopes to get better with her music-making skills with every passing day. She wants to make music that people can feel and enjoy with all their hearts.
Listen to the songs "SOLO PIENSO EN TI" now on Spotify.com.
Media Contact
Company Name: Nikkia Queen Music
Contact Person: Nikkia Queen
Email: Send Email
Country: Spain
Website: nikkiaqueen.com