German singer-songwriter Wellingta drops new single "It Ain't So" about a woman falling in love then discovering the true colors of the man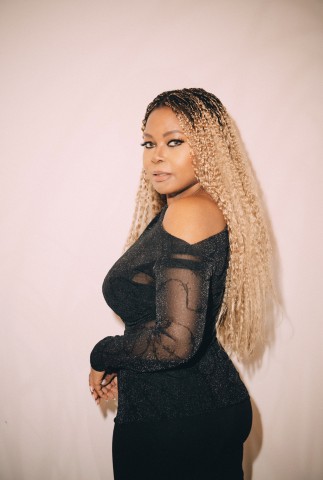 Most people know the turmoil of feelings that come when someone is falling in love. One has all kinds of emotions, from love to fear, attachment to doubts, calm to restlessness, but often not describable in words. Thankfully, Wellingta has put words to all those emotions in her latest single "It Ain't So", where she describes the story of a woman who almost fell in love but just before giving in all of herself, she discovers the true colors of the man, who wanted to sell her nothing but an illusion. And she'll never know the reason why.
Wellingta is a Germany based singer-songwriter who has been published on BBC, as well as many blogs and radio shows in the UK, USA, Germany, Austria, Africa, South America, Australia, and the Caribbean. She's currently working in London with PRGRSHN (Wstrn music producer) on her upcoming EP. Inspired by artists like Wstrn, Burna Boy, Maleek Berry, and Beyonce. Wellingta's music mainly falls in the categories of RnB and Dancehall.
Wellingta's remarkable vocal skills, smooth flow, and evocative songwriting skills shine through in her latest single, that features groovy beat and a catchy chorus, keeping you hooked till the last beat. The music video of the song has already received over 138k views on YouTube, and thousands of streams on other digital platforms like Spotify, and Soundcloud among others.
Below is an excerpt from the lyrics of the song:
"Took my hand hand hand
Making plans plans plans
On the road off we go to another land
Then came rain rain rain
Seasons change change change
Do I know where we go
I don't know…"
Wellingta is an independent artist and her love for music began at an early age. She has mastered her craft over the years before making an official entry to the music scene. With her music, she wants to send a positive message to the listeners.
"I want my music to be positive, joyful, and redolent of your relationships and love. I want you to know that it's okay to have heartbreak and to feel negative emotions at times but you should never lose hope and keep the feelings of love alive in your heart. I hope my music helps you in some way, to cope with your deepest emotions", says Wellingta, sending a message to her fans.
Listen to Wellingta's latest single "It ain't so" on all streaming platforms through this LINK.
Instagram: http://instagram.com/wellingtamusic
Twitter: https://twitter.com/wellingtamusic/
Media Contact
Company Name: G Media Inc
Contact Person: Press Executive
Email: Send Email
Country: United States
Website: www.facebook.com/gmediasolutions