Mellowmars Gets their fans Rendezvous with Their Pulsating Musical Extravaganza "Fly Low"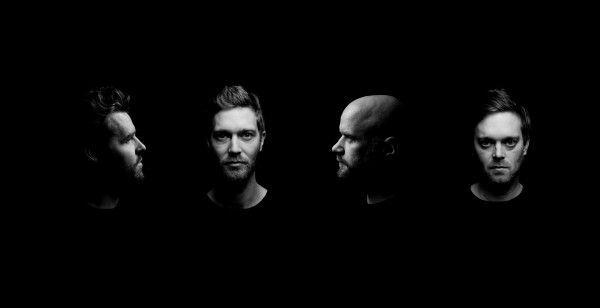 Mellowmars of Kristiansand, Norway make the hearts infused in their pulsating music, having the listeners sway into its different layers at a set pace just like a life which reverberates in different tones. "Fly Low", the Rock Band's latest single makes the aspirations aware that the world does not end with a one-time collapse, life gives many choices. They can create their path and write their own story.
Each lyrical note invokes the spirit to rise despite falls and create something fresh, innovative, and breaking. There is no need to wait as the song states…
"Now I know
Where I'm aiming
To break out
I'm not waiting"
Short and sweet that is enough to make youths and others inspired to get up again. It is about coming out of the comfort zones to accomplish great things in life.
Learn from the past, and set your own path. There is no need to get too low to achieve anything and dream to fly like the birds that soar high.
Music is a rhythm of a soul which is quite true about Mellowmars, as they create music which makes people sit back. It is also a mood booster. Their notes and lyrics could make anyone elevated. Experts also suggest that listening to the favorite music triggers the brain and releases the chemical called dopamine that could get rid of a bad mood.
Their music is a pure ecstasy that takes the listeners into its stride when the song builds up and unpredictability over the consciousness hits notes. The song releases us from the bondage and gives mental relief. It is like coming out from emotional vacuity and dark facades of life.
Started 10 years ago with the indie-pop project, the group is now adding uniqueness in the music they create. They deliver an organic soundscape with big drums, crunching guitar, and melodic vocals. The music escalates between metal, pop, and indie rock making it pleasant to the ears and so flicking.
They are inspired by Muse, Deftones and Karnivool, and other bands, the essence of which can be felt in their music too.
After the previous two album releases, the "Fly Low" is a break from the standard patterns of life. Their main focus is on creating songs that are inspirational in tone. They also recognize the value of songwriting and storytelling. Each year the group is becoming more serious, unique, developing, and putting effort to take their music right to the audience's hearts.
Other songs from the group are Best Time, Underground, The Sound, Why We Fight, Take Control, In Our Heads, and Pieces from the scattered mind.
The group is now planning to create their songs independently till they get the right opportunity. They are writing their own story, lyrics, and recording, mixing, and mastering.
Listen to Mellowars latest song on Spotify, and YouTube.
Media Contact
Company Name: Krutt Studio
Contact Person: John Ronny Boe
Email: Send Email
Phone: +47 91799190
Country: Norway
Website: www.mellowmars.com