Psychedelic rock band Silomen drops their new single "As long as I'm not alone"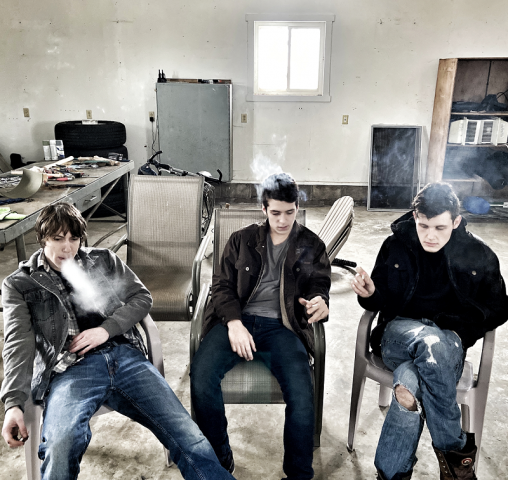 With Johnny Top on vocals and guitar, Caleb Cone on bass, and Taylor Blunt on drums, Silomen is a talented new psychedelic rock band that produces some of the most emotional and sonic sounds that pierce through your heart. The Indie band based in Western Pennsylvania is bringing a fresh new style of grungy psych-rock. They have recently dropped a new single titled "As long as I'm not alone" featuring Johnny's mesmerizing vocals and melodious, acoustic guitar riffs. It's a laid back song with thought-provoking lyrics that keep you engaged till the last beat.
Below is an excerpt from the lyrics of the song…
Want to be sleeping
But I'm not dreaming
Away alone
Always alone
Yeah I was waiting here
Flowers for you
And I hoped you were coming
And coming soon
Silomen was highly inspired by the punk rock era and its influences can be seen in their music too, adding a touch of nostalgia. "We hope that we can use our music to convey the message of thinking for yourself and using your time wisely. A big theme in our music is to spend time doing or being with what or who you're passionate about", says Johnny, the lead vocalist of the band.
The band members started making music in high school, performing in school events and working on a few original projects. At first, they made pretty 'aggressive' music and weren't very happy with it so following the suggestions of their vocalist Johnny, they started fusing elements of punk rock, psychedelic and blues into their music which eventually became the signature style of Silomen.
Silomen is an independent band but produces all music under their own label "Grocery Monday Records".
Listen to their Silomen's latest single and all other music on their Spotify page.
Media Contact
Company Name: Grocery Monday Records
Contact Person: Johnny Top
Email: Send Email
Country: United States
Website: silomen.bandcamp.com