Mayotrade celebrates its 5th month of operations with exclusive offers for members
New ranks and rewards were introduced for a limited time only.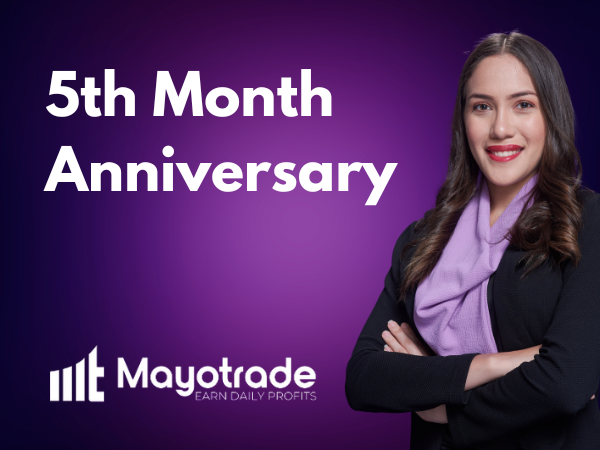 There was much to be expected from Mayotrade ever since its launch, and 5 months in they're looking quite adept to the demands of their customers. Launched in mid-June 2022, the platform has garnered global attention. Mayotrade's innovative ideas are aimed at helping people around the world in the future, despite this being a small step.
To commemorate the milestone, Mayotrade offered its users exciting ranks and a reward system. There are nine ranks to compete for and the rewards include a family vacation trip, a luxury among others, and including cash prizes.
"We had to find a way to thank our members and what better way to do it than this?"
"It also serves as motivation and helps them earn more. We just want to see our customers happy" Said the COO.
Mayotrade has made this offer available to all current and new members between the third of November to the second of December. There's been a great turnout as a result, and there have been many new user registrations and 1000+ rewards distributed already.
Registering on Mayotrade gives people a chance to invest in crypto and forex trade, with the help of their expert team and AI bots to gain financial freedom.
Using the recent boom in cryptocurrency, Mayotrade aims to amalgamate the global crypto economy under one platform that will provide an efficient and very secure financial asset management system.
Media Contact
Company Name: MayoTrade
Contact Person: Tommy
Email: Send Email
City: London
Country: United Kingdom
Website: www.mayotrade.com