Easeenet's Digital Vault And Password Manager Now Allow Users To Go Password-less Securely
The first digital vault and password manager, Easeenet, helps one to become passwordless and protect critical details.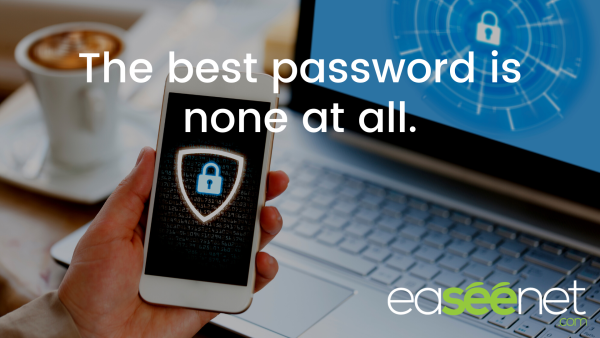 Easeenet.com launched the first password-less digital vault and password manager for protecting all critical life information and eliminating the need to remember any passwords.
Some people did not grow up using technology. They do not realize that by reusing the same password, they are exposing themselves to fraud and identity theft. With the help of this update from Easeenet, it helps reduce frustration and keep the personal life details of the people safe and secure.
It was launched in 2020 after conducting years of extensive research and development. With the help of this digital estate tool, one can protect all their critical details in a single record of truth across different devices. The founders started this after they had to deal with the aftermath of taking over the estate of a loved one, to protect other families from getting locked out of important details and assets.
Easeenet is available across all devices and is now using Magic Links. It uses Blockchain technology and 2FA to enhance security without the need for passwords. They have recently introduced national partnerships with ComForCare, CarePatrol, and Full Circle Aftercare to aid people of all age groups and technology companies to protect their data, identity, and assets from falling into the wrong hands.
Many organizations have been going passwordless. However, that is within a closed ecosystem. It is also not available across all devices. It stores the usernames, passwords, vital documents, journal entries, and life details in a single and organized interface. It also enables the user to securely transfer it to loved ones if anything happens..
Easeenet works very quickly, and one can start using it within a span of a few minutes. First, one needs to create an account by providing their name, email address, and cell phone number. Next, the user has to download and log in to the browser extension. The last step involves setting up the legacy contract. The user maintains full control over who will get to access the data and when. As a result of this, data protection will be very strong.
Erin McCune, Co-Founder and CEO, said, "We are immensely excited about this update. By opting to become passwordless, it means that one will not have to remember a password. It is safer and more secure than before. This is simply because the hackers will not be able to guess or hack the password".
For more details, visit https://easeenet.com
For updates follow @easeenet on Facebook, LinkedIn, and Twitter.
About Easeenet:
Easeenet.com launched the world's first password-free digital vault and password manager to protect all of your important data and eliminate the need to remember any passwords. After years of extensive research and development, it was released in 2020. This digital estate tool allows users to protect all critical details in a single record across multiple devices.
Media Contact
Company Name: Easeenet.com
Contact Person: Erin McCune
Email: Send Email
City: Portland
State: OR
Country: United States
Website: easeenet.com