GrowthFalcons partners with Petpooja to onboard restaurants onto ONDC
GrowthFalcons partners with Petpooja to onboard restaurants onto ONDC seamlessly. They are also in discussions with key investors to close a funding round.
GrowthFalcons has partnered with Petpooja (India's #1 Restaurant Management Software) to onboard F&B restaurants seamlessly onto the ONDC network and help them get discovered, receive intelligent demand analytics & drive incremental sales. (News Source)
Talking about the partnership, Girish Pai-the CEO of GrowthFalcons, said, "ONDC helps curb monopoly/duopoly & create a level playing field for Small & Medium sized restaurants. Partnership with Petpooja will enable Small & Medium restaurants to get directly onboarded onto ONDC seamlessly at scale. Restaurants can now start receiving direct orders at higher margins."
Beginning of the partnership:
On May 5, 2022, as part of the pilot phase of Open Network for Digital Commerce (ONDC), GrowthFalcons (seller platform) along with Paytm (Buyer App) and LoadShare Networks (Logistics Providers ) completed the 1st live cascaded transaction on the ONDC network.
It was the First Live Cascaded Transaction On World's First Open Network for E-commerce triggered by PayTM + GrowthFalcons + LoadShare.
On this achievement, Vidya Nayak – the CTO of GrowthFalcons, said, "We are committed to digitize, discover and generate incremental sales for the SMBs across India via ONDC."
Parthiv Patel – the CEO of Petpooja added, "ONDC is on its way to democratizing the e-commerce landscape and we are looking forward to helping them democratize an aggregator layer for the F&B industry. Finally hoping to get many more merchants on to ONDC rails soon."
What exactly happened at the First Live Cascaded Transaction on ONDC?
Order from the PayTM app was received by the GrowthFalcons Seller platform and delivered to the restaurant FritoBurger on their Petpooja PoS.
Post the order acceptance, the GrowthFalcons platform then selected Loadshare, the logistics provider on the network, to pick the order from the restaurant and deliver it to the consumer.
Three different providers (PayTM managing demand, GrowthFalcons managing Supply, LoadShare managing Logistics) worked together to deliver value to both consumers & merchants. This is considered a true way to democratize e-commerce.
GrowthFalcons also won multiple hackathons organized by ONDC.
About ONDC:
Open Network for Digital Commerce (ONDC) is an initiative aiming at promoting open networks for all aspects of the exchange of goods and services over digital or electronic networks. ONDC is to be based on open-sourced methodology, using open specifications and open network protocols (beckn protocol) independent of any specific platform.
ONDC protocols would standardize operations like cataloging, inventory management, order management and order fulfillment. Thus, small businesses would be able to use any ONDC-compatible applications instead of being governed by specific platform-centric policies. This will provide multiple options for small businesses to be discoverable over the network and conduct business. It would also encourage easy adoption of digital means by those currently not on digital commerce networks.
ONDC is a Ministry of Commerce and Industry's Department for Promotion of Industry and Internal Trade (DPIIT) project.
Revealing plans for the future of ONDC, a statement was shared by ONDC, "Open Network For Digital Commerce plans to increase the size & scope of digital retail commerce from 7-8% to 15-16% in the upcoming years by unbundling and making digital commerce a platform for all retailers, well established and startups alike."
About Petpooja :
Petpooja is the largest restaurant point of sale platform for the F&B sector, powering 35,000+ restaurants in more than 400 cities across India, UAE and South Africa. They have a team strength of 800+ employees working on a mission to organize the unorganized restaurant sector in India and globally with the help of technology.
The Petpooja POS helps in creating an ecosystem where restaurants can manage all their operations efficiently. They provide solutions like billing, inventory, menu, CRM, accounting, 100+ integrations, online ordering, reports and much more.
Currently, the Petpooja platform handles more than 12,00,000 invoices daily with more than 2 Cr API calls per day.
About GrowthFalcons:
GrowthFalcons is a registered seller marketplace on ONDC (Open Network Digital Commerce) and helps SMBs with digitization, business discoverability, and drive incremental sales.
Key Features and Advantages:
1) Seamless Digitization & Discovery:
• SMBs using various PoS like Petpooja & CMS like WordPress can now get onboarded on ONDC in minutes
• Get discovered on platforms like PayTM, PhonePe, and many more buyer apps
2) Additional Sales & Higher Profits:
• Generate additional business from direct orders
• Receive higher profits with a low take rate or commission
• Zero Setup Cost – Now receive orders directly on your PoS/CMS. No extra setup needed
3) Intelligent Demand analytics:
• With intelligent AI-based consumer demand insights, SMBs can now tweak their catalog, area of serviceability & optimize prices to increase sales & product margins
4) Integrated Logistics:
• Logistics integrated with leading platforms like Dunzo, Loadshare & more to enable the merchants to decide on the most optimal logistic partner on the go
The Road Ahead:
Currently, GrowthFalcons is in talks with some key Investors to close a seed fund. The fund shall be majorly used to develop the tech.
In the next few months, they look to onboard 1000+ SMBs onto ONDC and help them scale their business.
To learn more about GrowthFalcons, visit www.growthfalcons.com or send an email to Email: [email protected]
For updates, follow @GrowthFalcons on Twitter, Facebook, and LinkedIn.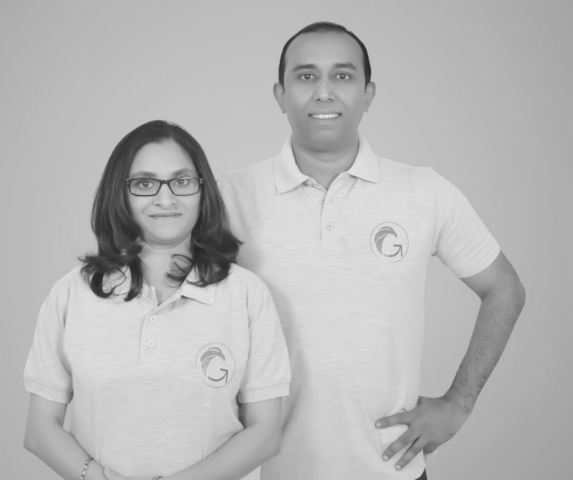 Media Contact
Company Name: GrowthFalcons
Contact Person: Girish
Email: Send Email
Country: India
Website: www.growthfalcons.com