93% Of Dogs Experience Digestive Health Improvements: New Study on Gut Prebiotic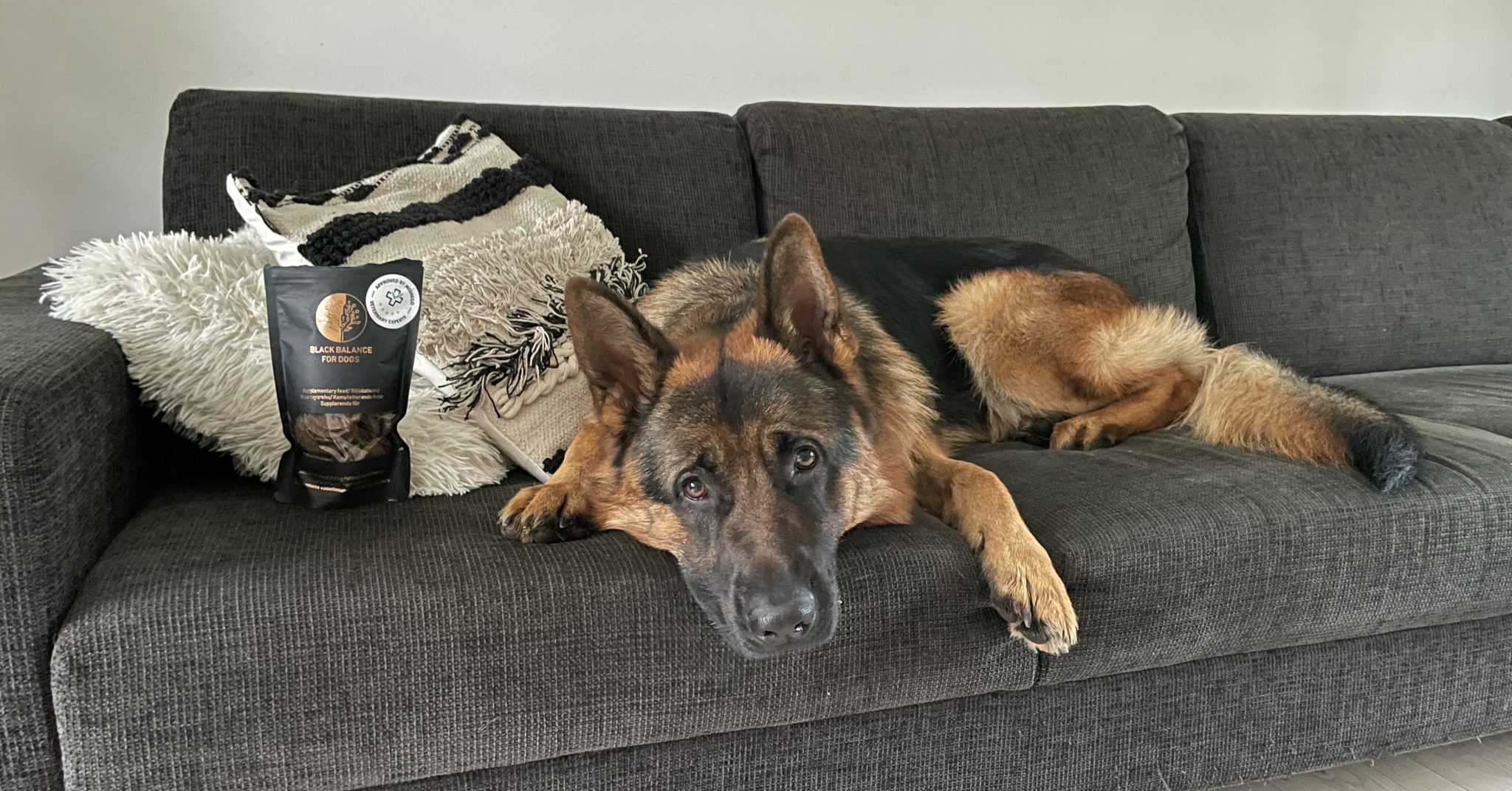 According to a new study by animal health innovator – Medrego, prebiotics of natural origin can successfully deal with various dog digestive health problems within just 3 months.
Riga, Latvia – With a new revolutionary study, a group of dog-loving innovation enthusiasts and doctors demonstrates the value of prebiotics in solving dog digestive disorders ranging from poor breath and vomiting to diarrhea and pancreatitis.
"All Disease Begins in The Gut," said Hippocrates. The same is true for our pet companions. The digestive system's importance cannot be overstated. It's in charge of digestion, absorption of nutrients, energy production, immune system protection, and waste elimination. At the same time, digestive problems tend to be one of the top 3 reasons why dogs visit veterinarians.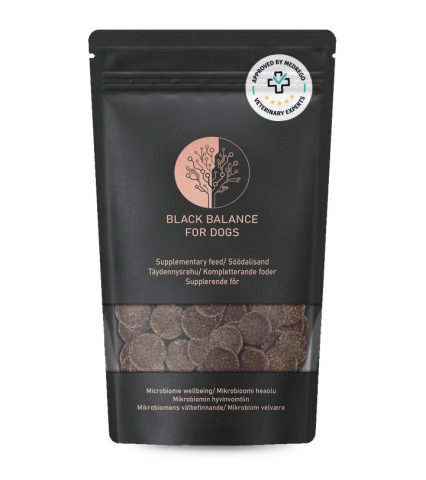 Black Balance by Medrego prebiotics is a vet-approved supplement in the form of small and tasty cookies. They are created only from natural ingredients with unbeatable effects on digestive health.
Black Balance supplements:
Promotes vitality of beneficial microbes and improves intestinal well-being;
Improves absorption of nutrients from the gastrointestinal tract;
Removes heavy metals and free radicals from the body.
Recently, the Medrego team came together with leading veterinary scientists to launch a new evaluation study addressing the most popular dog health issues.
15 dogs were selected for the study from different breeds, including the ones with the highest digestive problem track record, such as – German shepherds, Boxer and Labrador Retrievers. All of the dogs received a 3-month prebiotic course. Owners were asked to give their dogs prebiotic cookies daily, observe changes and share their feedback.
93% of the dog owners reported improvements during the study, while 1 dog owner did not observe any changes.
Dogs with bowel movement problems using Black Balance prebiotics reported the following improvements – "Diarrhea became rarer or disappeared completely, stools got healthier in terms of consistency, color, and smell."
Part of the dogs stopped vomiting altogether after using the remedy, while others had fewer frequent episodes. In addition, numerous dogs' appetites improved, their weight was stabilized, their energy was increased, and their hair condition was significantly improved.
According to other owner feedback, the use of the product also significantly reduced eye-watering, completely stopped Malassezia, and prevented a salivation issue.
Few of the dogs had a specific veterinarian diagnosis, including enterocolitis and pancreatitis. In the case of enterocolitis, the specific dog didn't get rid of the initial problem yet. However, the dog experienced visible well-being improvement.
Meanwhile, dogs with pancreatitis owners shared, "There were no episodes of the disease attacks during use of the product for 3 months. It's a very good product for dogs with pancreatitis, to whom I suggest Black Balance as a supplement for life."
100% of the participants said they would recommend Black Balance prebiotics to other dogs that had digestive problems. See the video with our happy dog faces here.
Today, prebiotics are available for dogs and horses with a mission to deal with the top health issues for these animals. For more information about Medrego innovations, please visit www.medrego.com.
Watch Video
About Medrego
Medrego is a leading northern European animal life science and innovation commercialization company, bringing life-changing solutions to market for the dog and horse industries. The company addresses various animal health issues with a key focus on gut health improvements and regenerative medicine solutions.
Media Contact
Company Name: Medrego
Contact Person: Agnese Daudisa
Email: Send Email
Phone: +44 20 8144 1888
Country: Latvia
Website: www.medrego.com